Don't expect any whistles and bells this week, folks! Today I'm in the mood for some good old fashioned swimming! I did the set below at a Dynamo Masters practice earlier this week. I split the lane with my friend Alexis, who's training for some super long open water swims this summer. It's always nice having friends who are excited to knock out an extra 1800 yards at the end of practice!
Tack this set onto the end of your own workout, and be diligent about the pacing! Number three of each distance should be FAST!!!
Bonus: In ATL? I'm filling in for Coach Maria at tomorrow's (Saturday, March 8th) Dynamo Masters practice at the Chamblee pool. Practice starts at 6:30am and I have a fun workout planned!! See you there!!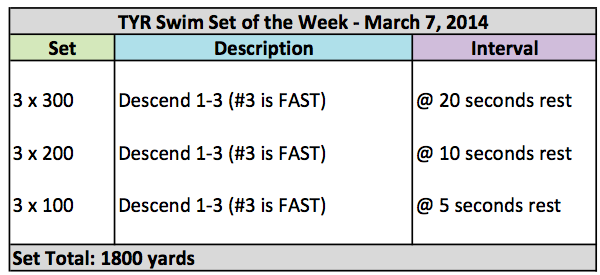 { 0 comments }