The Dynamo Masters Holiday Swim Schedule is OUT and there are only 26 days til New Year's Eve!!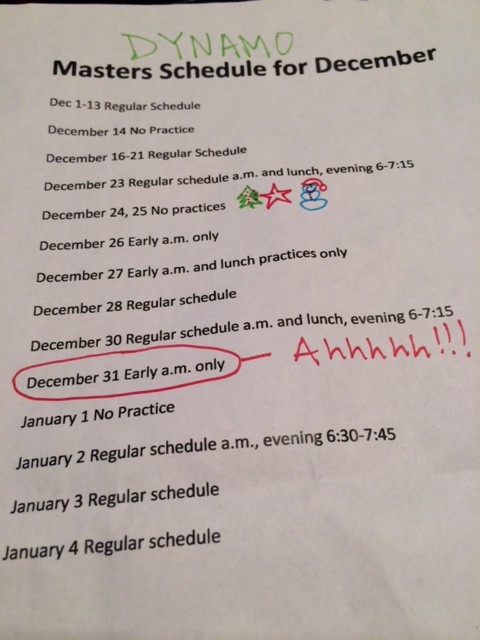 And you know what happens at Dynamo Masters on New Year's Eve…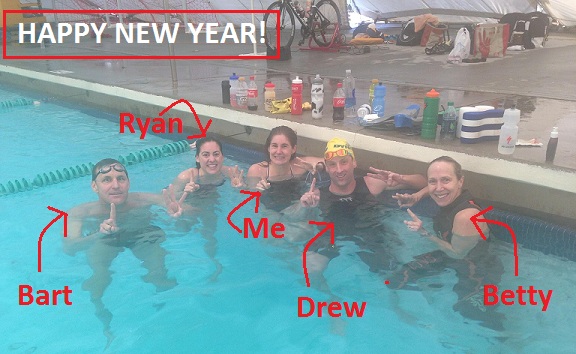 #TBT "The Crew" after swimming 13k to ring in 2013!!
After a nice long offseason with more time spent drinking Red Bull at the pool and talking on the wall than actually swimming, I'm ready to get back to work! It's almost 2014, which means I have a 14k SWIM to get ready for!
I kicked off this week with a Coach Maria aerobic swim set to help me ease my way back to swim fitness. You can be sure I'll be doing plenty of sets like this and gradually building up the distance in the next 26 days!!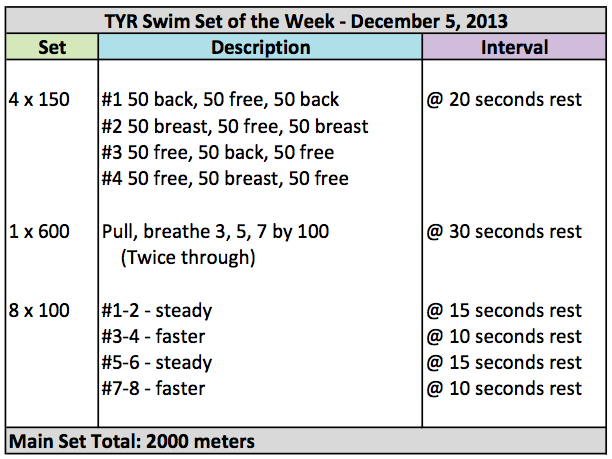 { 1 comment }