No, it wasn't my birthday. (Mark your calendars – that's in July!) It was my good friend Brent's birthday!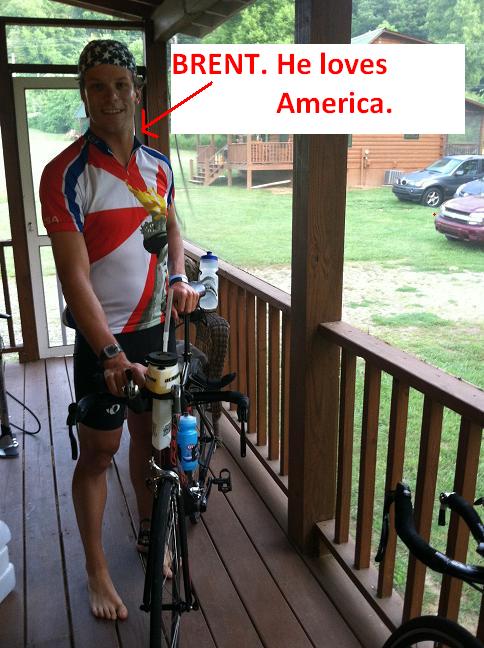 Brent also loves exercise. So to celebrate the conclusion of 29 spectacular years of life, Brent's wife Erica and super-friend Kathryn planned a double secret birthday surprise!
Surprise #1 was a group bike ride! The only thing Brent loves more than exercise and America, is exercising with a bunch of Americans!
Surprise #2 was a post-ride picnic! Erica really outdid herself with sandwiches, veggies, chips, fruit, Coke with twirly straws and even cupcakes! I wish Brent's birthday was every weekend!
The only thing missing was Drew, who sadly had to put his beloved cat Charles down that morning. I'm not responsible enough to have any pets of my own, so I had chosen Charles as my favorite "pet of a friend." I'll miss you Charles!