I have SO much to celebrate this week!
THANK YOU for all the positive response to Smashfest Queen's launch of their new HC Tri Kit! I'm so grateful to have not only incredible sponsor support (my own kit!?!? someone pinch me!!), but all of the nice comments on twitter, Facebook, in person, and online, have been equally amazing. I am one lucky girl and I cannot WAIT to see all that green and yellow goodness on the road! It's not too late to get your own, pre-order links are HERE.
As if that isn't enough, it's my birthday!!! And what am I doing? I'm going to OHIO!!!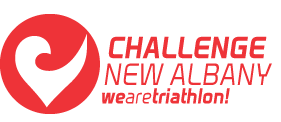 I've somehow made it 29 whole years without a visit to the Buckeye State, but I'll be fixing that this weekend when I toe the line at Challenge New Albany. The half Ironman distance race northeast of Columbus is sure to be a GREAT experience AND since pretty much every person I know from Ohio is completely awesome, I have high expectations for the whole trip!
The gun goes off at 6:30am EST Sunday and results should be posted HERE.
And since it's Wednesday, I have a water pic for you! What's the PERFECT way to wrap up a hot summer run?
A quick "swim" in a mountain creek, of course! And maybe some post-workout watermelon to go with that Osmo Recovery shake!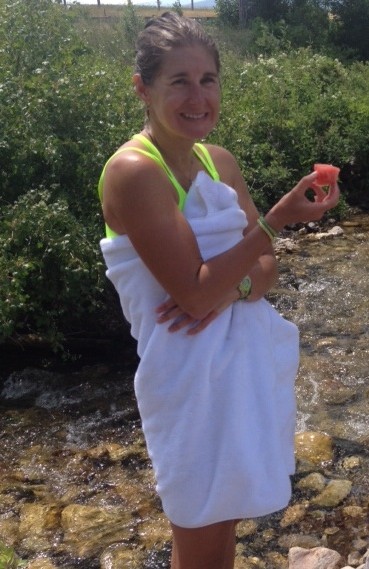 Happy Wednesday!