Did you know pineapples grow on bushes? I sure didn't! But that's just one of the many things I learned today at Pineapple Land!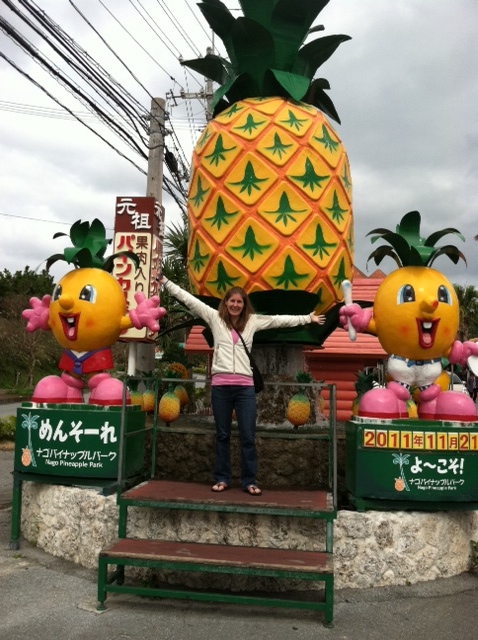 I not only got to see the infamous pineapple bushes – I also got to sample all the different wines, juices, cakes, and cookies that can be made with the delicious fruit!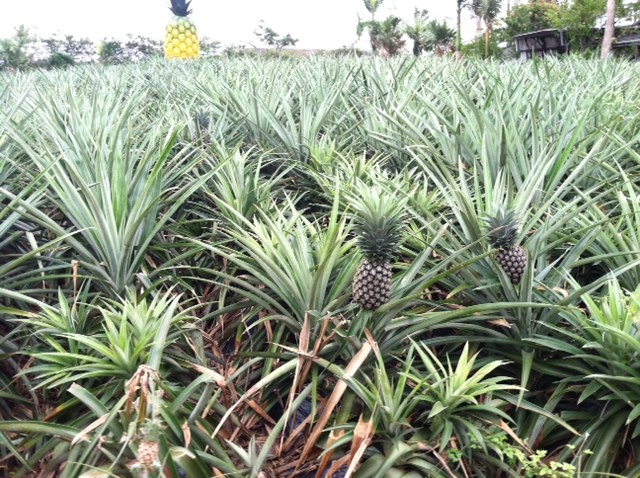 Once Mary and I had stuffed ourselves with free pineapple samples we headed to the Aquarium.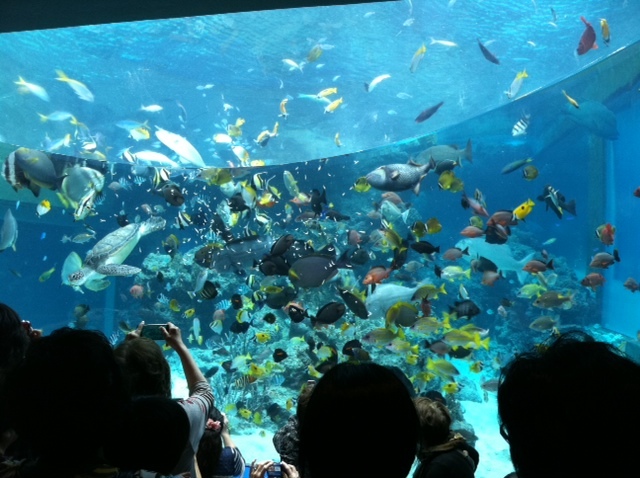 I loved the Okinawa Aquarium for two reasons:
1. It had a really cool shark tank full of different kinds of sharks, including a terrifying bull shark;
2. The official name of the aquarium is the Okinawa Churaumi Aquarium. Apparently my last name means "beautiful" or "graceful" in the Okinawan dialect. What a perfect translation!
Adjacent to the aquarium is the Tropical Dream Garden. The garden was full of beautiful flowers and beautiful buildings: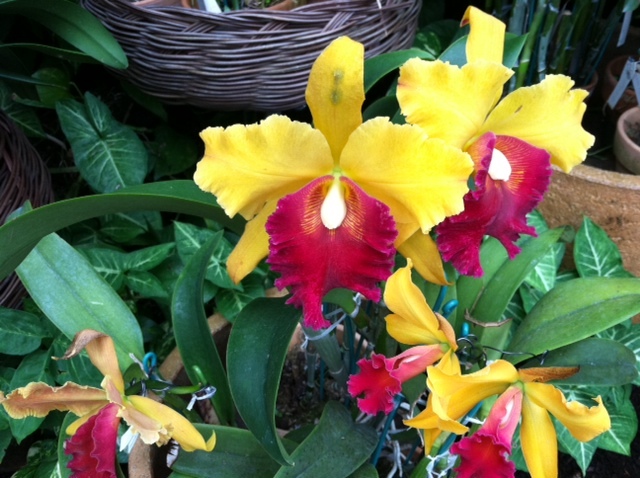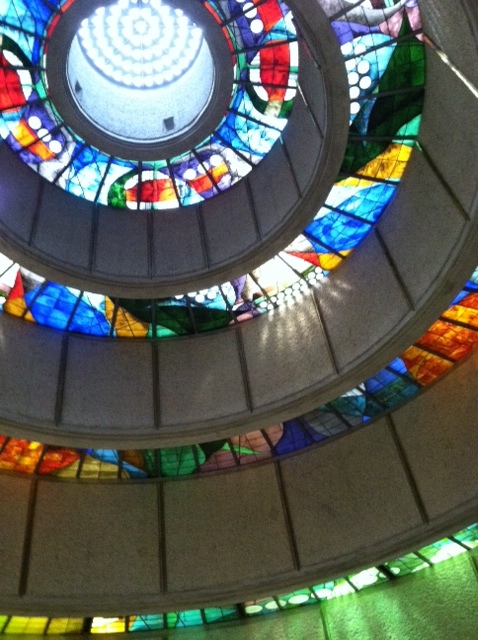 Here's a pic of Mary looking amazing,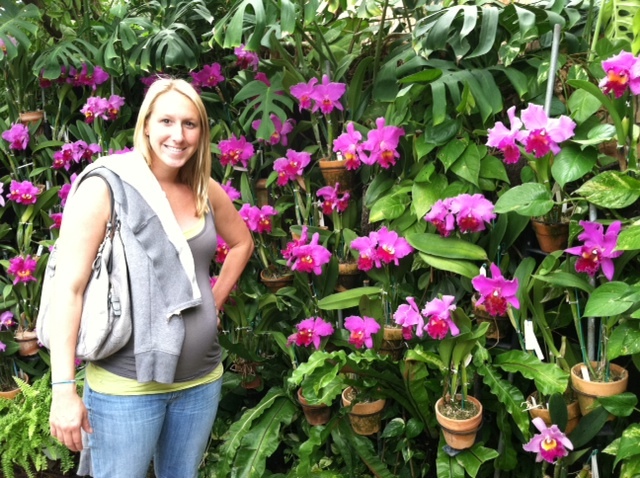 And here's a a pic of me looking amazed at the size of that sausage tree!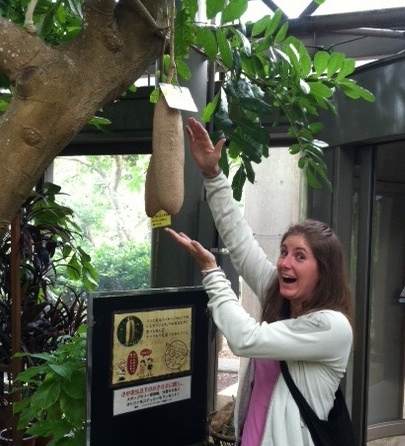 The garden also had a real koi pond. I did a little fish feeding,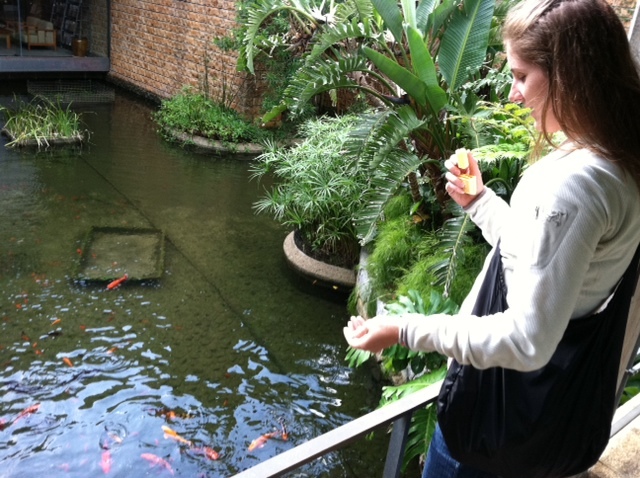 And then watched the frenzy!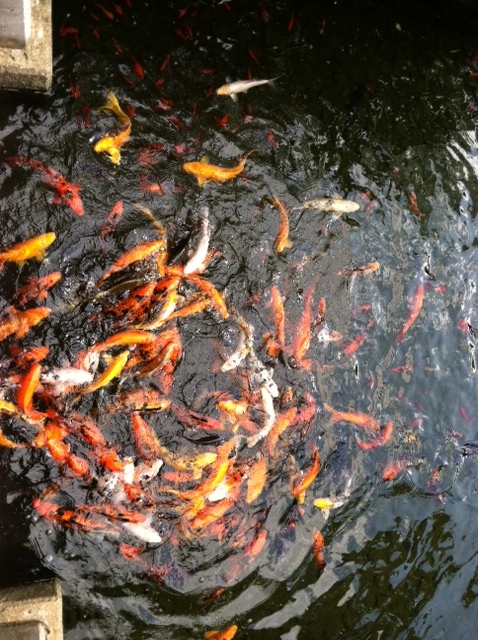 I have been absolutely LOVING my time in Japan. The weather's been amazing (locals complain about the freezing cold 70s!), and everyone I've met has been ridiculously nice. I'm definitely experiencing some sensory overload, but I'm enjoying every minute!