Last week TYR tweeted a link to a very cool Buzzfeed article called "24 Amazing Pools You Need to Jump in Before You Die." So far, I've only swam laps in one pool on the list, Colorado's Glenwood Hot Springs (#20).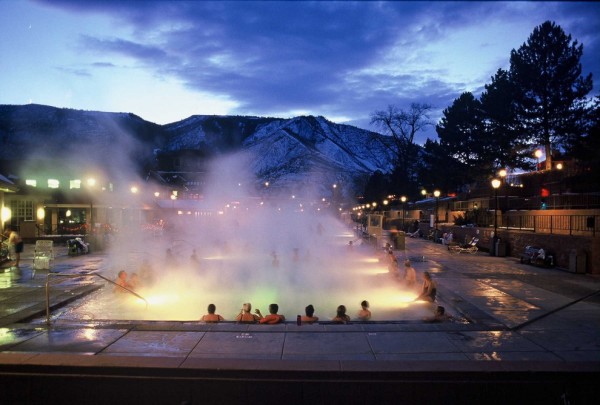 I'd probably most like to check out the 1 kilometer long San Alfonso, Chile pool (#3),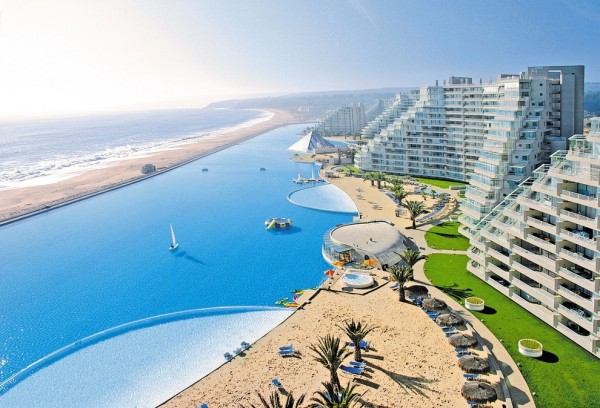 And with enough peer pressure, I'd probably hop into the Devil's Pool at Victoria Falls (#19), just to say I did it!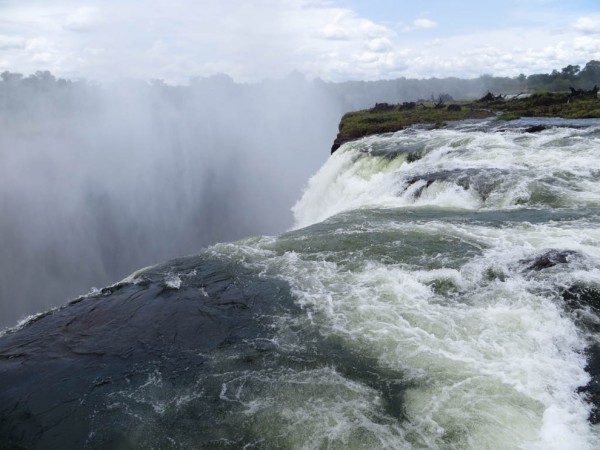 The list got me thinking about all of the pools I've swam in over the years, and which ones are my favorites.
Obviously, I'm partial to the absolutely gorgeous University of Georgia Gabrielsen Natatorium and my current training ground at the Dynamo Swim Club.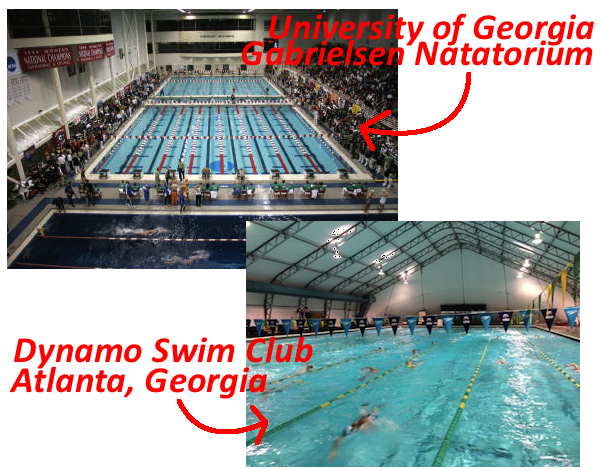 I always raced well at the IUPUI Natatorium in Indianapolis, had one of my best meets ever at Stanford's Avery Aquatics Center, won a National Championship in Purdue's Boilermaker Aquatic Center, and LOVED swimming in the temporary pools set up for 2004 and 2008 US Olympic Trials in Long Beach and Omaha.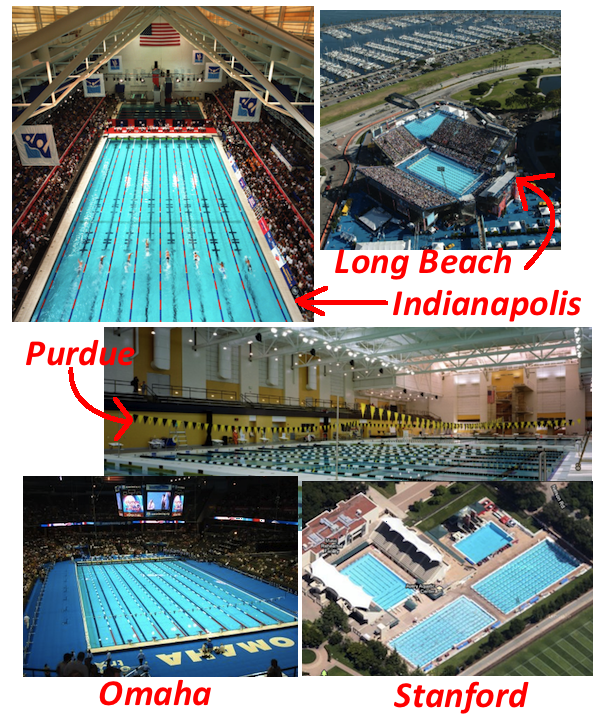 None of these pools made Buzzfeed's list, but in my opinion, they are just as incredible as any ocean-view infinity pool!
A pretty pool is nice, but definitely not required for fast training. My fastest times in high school came while I was training in a South Carolina pool that was literally in my coach's backyard. I remember frogs getting in the drains and doing underwaters to stir up algae on the bottom on at least one occasion! It was too cold in the winter, too hot in the summer, but ALWAYS a fun place to be. A pool is a pool, and a lane is a lane. And as long as there's water in it, it can make you a faster swimmer!
Have a favorite pool? I want to hear about it! Leave a comment or tweet me a pic!