Hi from Coeur D'Alene, Idaho!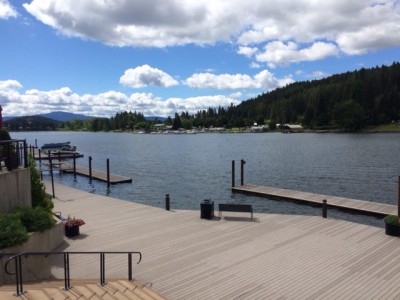 Spokane River, where I ate breakfast, not the swim course, but still beautiful!
It has been a LONG nine months, but I'm finally back on a start line. Tomorrow I race Ironman 70.3 Coeur D'Alene with a whole lot of excitement and gratitude. There's something refreshing about second chances and I intend to savor every moment of this 1.2 mile swim, 56 mile bike, and 13.1 mile run.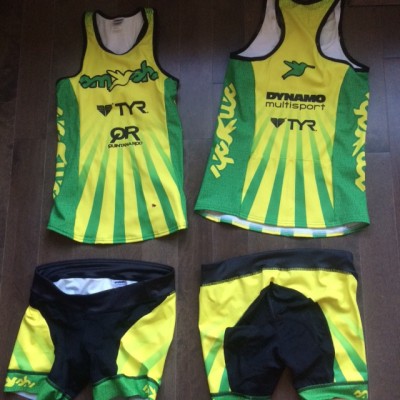 New Race Kit! Back to Green & Yellow! YES!!!
You know those times when it just feels so good to go hard? Well, I've really missed that, along with the general endurance sports camaraderie only found at races. Those are the things I'm looking forward to most tomorrow.
I'm still working on a proper post about the ups and downs of life post-crash, Kona, and general updates (comebacks are surprisingly hard to write about!!) but until then just know I'm so incredibly thankful for your support and cheers. It's a bit hard for me to believe, but at 6:05am Pacific Time tomorrow, I get to race!
Obligatory Cowboy pic! Best ever SAG support!